One thing I admire about top level athletes is their determination and perseverance.  I met Chris Pappillion, a world class powerlifter from Victoria, Texas after he had just spent 5 years in jail.
I was introduced to Chris by Big Dave who originally came from Victoria, Texas as well.  We develop respect for each other immediately because I was the first trainer he had seen to "get down and dirty" and do some of the heavy lifting with him.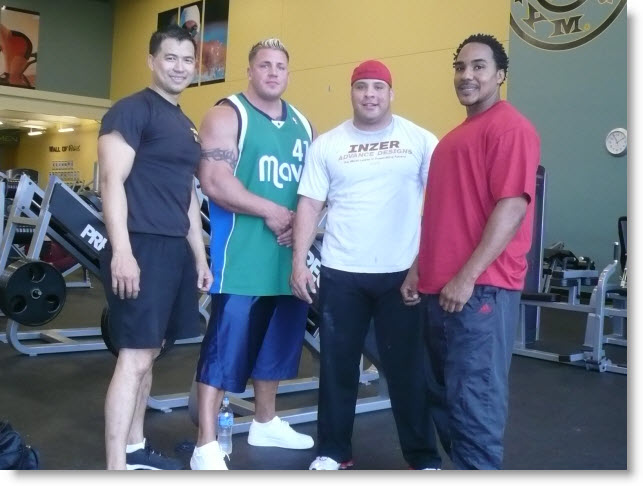 It was an honor and privilege to have worked with Chris because I knew from the first time that we met that he was "for real".
I have met many athletes who have delusions of being a world class athlete when they are not really cut out for it mentally or physically.  I recognized immediately from the first time we trained at Gold's Gym Tech Ridge that he was the real deal.  He had both the genetic gifts to be stupid strong and the unshakable willpower and rock solid work ethics to succeed.
When you have "fallen" on the court, in the arena, on the field, or any area of your life, I invite you to come back and watch these inspirational videos from Chris as everyone left him for dead in prison and how he came back to take the Texas State Championship and moved on to the National Championships.